Customer Service Articles Index
The newest articles are are towards the bottom of the page. (high number)
The use of these articles are for our clients only.
You must have permission from Sorrell Associates to use these articles in any format.
We add articles to this page constantly. With over 4000 articles currently in our archive it will take some time to get them on this page. Keep checking back.
Want to submit an article? Click Here
CS101
Word Count: 211
How To Keep Your Customers Happy
1. Ask your customers to rate you on your customer service.
2. Hold customer feedback meetings at least quarterly. Discuss issues, challenges, what they like and dislike, and how you can serve them better in the future….
Members can read this entire article by clicking here
CS102
Word Count: 201
Customer Recommendations
Nothing helps you make a sale like strong testimonials from satisfied customers. Prospects are impressed when they hear positive things from those who have already bought your product or service. "This gadget doubled my gas mileage and saves me $200 a month! Buy it!"
Some types of customer recommendations work better than others. "This is great stuff" is a good testimonial but "This stuff…
Members can read this entire article by clicking here
CS103
Word Count: 368
"Six phrases that every customer loves to hear"
Customers respond to certain words and phrases more than others. If you can get your employees who deal with customers to start using these phrases, you should see an immediate improvement in your customer relations:
1. "Welcome to our company." This offer is warm and sincere, and it tells customers that you are glad to be talking to them. It's also a great way to calm down a frazzled customer, because it sounds soothing.
<![if !supportLineBreakNewLine]>
<![endif]>
2. "How may I help you?" This question tells customers one important thing: that helping...
Members can read this entire article by clicking here
CS104
Word Count: 60
CREATE "LINE OF SIGHT" TO YOUR CUSTOMERS
Eliminate horizontal organizational structures. They create "mountains" that block the view of people in the company to the customer. What you're looking for in a flatter ...
Members can read this entire article by clicking here
CS105
Word Count: 80
CUSTOMER COMPLAINT SYSTEMS
If you don't have a customer complaint system, implement one immediately. Every complaint can represent dozens of other people who have the same problems. The best way to set up a customer complaint system or improve your existing one is to convene a focus group ...
Members can read this entire article by clicking here
CS106
Word Count: 89
FOCUS ON CUSTOMER SERVICE
· Offer your customers at least one service they cannot get anywhere else.
· If your departments don't communicate effectively with each other, you can be sure they aren't communicating with your customers either.
· No employee is exempt from...
Members can read this entire article by clicking here
CS107
Word Count: 170
Customer Service _________________________________________
Seven Laws of Satisfaction
These customer-satisfaction laws will keep you ahead of your competition, says Ken Makovsky of Makovsky and Co.:
Treat the customers you have as though they're prospects.
View customers as partners—members of your team.
Consider recruitment as...
Members can read this entire article by clicking here
CS108
Word Count: 122
Avoid Trouble With Customers
Don't wait for customers to call you when their orders have been delayed. Reasons: A phone call from you can prevent an angry call from the customer, build customer loyalty and provide a cross-sell opportunity.
When you call, be sure to:
· State the order's status and explain why it's late.
· Extend your regrets for any inconvenience.
· Reconfirm the...
Members can read this entire article by clicking here
CS109
Word Count: 503
Six Keys To Customer Service
All customers have certain expectations about what good service should be. It is the personal responsibility of every employee to provide exceptional customer service.
Customer expectations differ from one person to another but, basically, they all expect the same things.
Customers expect:
Value - fair prices

Quality

Variety

Pleasant Atmosphere

Friendly Service

Interested Employees Who Care

Attentiveness To Their Needs
There are six keys to excellent customer service. They are...
Members can read this entire article by clicking here
CS110
Word Count: 132
Becoming an excellent service provider
Successful service companies are committed from top management all the way through to the front line. They recognize quality service as an ongoing process that requires constant attention and care. Primarily, they all share:
A strong vision - a strategy for service that is clearly developed and clearly communicated.

Visible management - setting examples of integrity, involvement, and enthusiasm.
CS111
Word Count: 586
How To Calculate The True Value Of Your Customers
By Kevin Lawrence, Business Building Coach
he value of a customer cannot be overrated, and you shall soon understand why. The following story proves that the true value of a customer can barely ever be measured; it is always potentially huge.
A woman bought some milk at a large grocery store. When she got home she realized that it was sour and had passed its "best before" date. She went to customer service later that day to return it, and one of the representatives gave her a hard time, saying: "How do I know this is the milk you bought today! You could have switched it!" He then made her wait twenty minutes while he consulted ...
Members can read this entire article by clicking here
CS112
Word Count: 190
HARVEST WORD OF MOUTH
Surveys often show that most businesses get most of their new customers from word of mouth. When one satisfied customer tells a friend about you, it is the most potent and powerful advertising you can get. Here are some things that create good word of mouth for your business, product, service, or idea.
Put a bit of surprise in your product or service. If people are surprised at the quality you provide, they will tell others.

You can get the same result by surprising customers with your speed, friendly service, or expert information.

Do something nice for your...
CS113
Word Count: 295
Customer Service Is Everybody's Job
By Patricia Fripp
Everyone in your organization must know how vitally important customer service is in your business. Good customer service starts with good training of your employees. Here are a few suggestions to help your organization keep your customers beaming and eager to come back for more.
1. Sell your company to your employees.
If you have brochures explaining your products or...
Members can read this entire article by clicking here
CS114
Word Count: 276
"Don't Take All The Money That's On The Table"
o you have any "friends" who call only when they want something? Are they your favorite people? Do you contact customers only when you're asking for their money? Or do you keep in touch for other reasons? Do salespeople call on you only when they want you to spend money? What if, instead, they called you with a lead, a referral, or an idea? Wouldn't that make you think you were more than just a customer? That they cared about you and your business?
In yesterday's world, we celebrated closing a sale. Today, we celebrate opening a relationship. That's how a business is built. One of the goals in growing your business should be that the...
Members can read this entire article by clicking here
CS115
Word Count: 313
Good Service Vs. Great Service
hat is the difference between a company that provides good service and one that provides great service? If you had to narrow it down to one characteristic, it would be communication.
Companies that provide great service clearly communicate what a customer or potential customer should expect when they do business with that company. They leave no doubt in the customer's mind.
Their customers are in the loop all the way. They know if an item is...
Members can read this entire article by clicking here
CS116
Word Count: 118
The Top 10 Audit Questions: Customer Satisfaction
1. How do we define customer satisfaction?
2. How much should we be spending on retaining customers?
3. Why do customers defect?
4. What report/index/measurable do we...
Members can read this entire article by clicking here
CS118
Word Count: 149
The Top 10 Things That Every Customer Wants From You.
Whether they are fully aware of it, or know it or say it.
1. They want it to cost less money, even if it's already value-priced.
2. They want it to act faster/immediately.
3. They want it to come to them/be delivered.
4. They want it to be replenished/updated/upgraded/replaced automatically and consistently.
5. They want it even before they know...
Members can read this entire article by clicking here
CS119
Word Count: 110
The most beautiful sound… YOUR Name
One of the most important things to every person is their name. So when communication with a customer, co-worker, prospect, vendor, etc… be very careful of comments about their name.
Do not comment on a name you have never heard before. Example: Do not say "What an unusual name" or "Wow! Your parents must have hated you."
Make it a policy to never ...
Members can read this entire article by clicking here
CS120
Word Count: 422
Customer Service!
Improving Your Telephone Skills
Today, some Customer Service departments handle as many as 500,000 calls a year! Therefore, the people who answer those phone calls must also exhibit the three C's: Courtesy, Competence, and Complete professionalism.
Every time you answer a call, you have the opportunity to gain Customer loyalty, strengthen relationships with a present Customer, and make your own job rewarding by helping someone. Here are some telephone tips:
Answer on the second ring. Use the first ring to compose yourself. Take a deep breath, think pleasant thoughts and smile.

Identify yourself with your name and department if appropriate. Follow with a "How may I help you?"

Give your full attention to the caller. Write down the Customer's name, phone number and...
CS121
Word Count: 520
Putting The "Service" Back In "Customer Service"
By Sean Cohen
The future of customer service is here. Technology has made seeking out support faster and easier than ever. But, has your digital age company sacrificed true service in the name of automation?

Today, finding customer support is as simple as writing an e-mail or picking up the phone. But, even though you're not face-to-face with your customers, you still leave a lasting impression. Do you come across as caring and competent, or menacing and mechanical?

Offering stand-out service on the Internet isn't as hard as it is rare. Take these simple steps towards old-style service in the digital age:

Give Each Customer a Personal Response
CS122
Word Count: 285
The Customer Is King
"The service we render others is the rent we pay for our room on earth". Wilfred Grenfell
Last evening I saw a stand up comic go through his customer service routine. He was very funny and had the audience of about 200 people roaring with laughter. But I found myself thinking of his basic premise as being very different from my research and experience.
He said that, by definition, a customer needs something (I would add, or wants something). And that anyone who needs something is vulnerable. Therefore customers are vulnerable and you (the business or organization) need to treat them with care because of this vulnerability.
Yes, customers may need or want something; but in this day and age, that makes them anything but vulnerable. (Unless you are the only one selling water in the desert.) Customers are actually...
Members can read this entire article by clicking here
CS123
Word Count: 154
Foster customer service teamwork
Although telephone work is a one-on-one technique, customer service should be a team effort. Follow these tips to make it work:
1. Switch reps when chemistry doesn't work. Some customers seem to give particular reps an especially stressful time. Relieve this tension by offering to handle calls from those particular customers. You may fare better. By the same token, reps should be willing to hand off these...
Members can read this entire article by clicking here
CS124
Word Count: 907
Margaritas or Lemonade
Great Customer Service Is About Small Details
My family and I recently returned from a vacation in Cabo San Lucas, Mexico. Traveling outside the United States gives reason for apprehension something might go wrong. Whether it is security delays, customs, the threat of terrorism, or just the inconvenience of traveling makes vacationing more difficult than ever before. Many times what could have been a great vacation gets ruined by small details.
My wife handles all my travel and our family vacation arrangements. In this case, she used the Internet to plan our entire vacation, causing me greater apprehension something would go wrong.
As our plane circled the airport in Los Cabo, all I could see was one small landing strip among the cacti, sand, and desert. My brain kicked into gear and began to analyze all the mistakes, bad service, or disasters awaiting us.
To my surprise, transportation was standing by for us at the airport. The 45-minute trip to the resort was uneventful. The air-conditioning in the van worked perfectly. The driver was courteous...
Members can read this entire article by clicking here
CS125 & C126
Word Count: 846
Delivering Great Customer Service
he goals for delivering great customer service starts with delivering a service-oriented attitude that is genuine. You want to exceed the client's expectations and apply the service standards. It is also important to measure your effectiveness in delivering great customer service.
There are three service standards to keep in mind when dealing with a client or customer. These include using and giving personal attention to the customer, teamwork, and taking personal responsibility. There are a couple of ways you can give personal attention to your customers. First, you can anticipate their needs by recommending services or ideas that would benefit them, as well as noticing the clients' wants and needs before they have to ask. Another way is to treat every client as a "Very Important Person". This can be accomplished by treating each client as a unique individual, using their name whenever possible, and by making the clients feel as if they are your top priority.
There are a number of ways to take responsibility. Be sure to follow through (be timely and responsive, keep promises, see a project through until the end) with a client. You should check customer satisfaction, offer alternatives, and show appreciation as well. These service standards will help you to exceed your client's expectations, show your positive attitude, and measure the level of service you are delivering to your client.
Clients are worth more than a one-time interaction. You should take several things into consideration when dealing with a customer, such as ...
Members can read this entire article by clicking here
CS127
Word Count: 469
Satisfied Customers or Loyal Customers!
Is there a question?
According to author, Jeffrey Gitomer…"Customer Satisfaction is Worthless, Customer Loyalty is Priceless" –
Apparently companies like Costco understand the difference…They have been recognized as the leader in customer loyalty among warehouse retailers, rocketing from start-up to Fortune 50 status in less than 20 years, while spending next to nothing on advertising and marketing because of word of mouth referrals. They know that companies with the highest customer Loyalty typically grow at more than twice the rate of their competition. And, by Raising Customer retention rates by 5% it is possible to increase the value of an average customer by 25% to 100% (The Loyalty Effect, F. Reichheld). Rather than spending time trying to remember if you've ever seen a Costco advertisement, lets talk behavior and why emotions matter in the customer experience.
Regardless of how high a company's satisfaction levels may appear, satisfying Customers without creating an emotional connection with them has no real value. This should be a red flag issue, especially when you consider that it's reported that 90 to 96% of customers won't complain. They ...
Members can read this entire article by clicking here
CS128
Word Count: 820
Customer Loyalty: Your Best Strategy for Creating A Competitive EDGE
Why are you in business?
To Make Money!
To Make a Profit! Right??
Wrong!!
If that was your answer, you're not alone. Money or profit is usually the first response. When questioned further, we hear ideas like 'provide high quality products' or 'to make a difference.' If that's what you're thinking; you're getting warmer, but you're not hot yet!
YOUR organization (sole proprietor to Fortune 50) and every other organization (for- or not-for-profit, service or product based) exist for essentially the same purpose… to serve customers. Money and profit are the rewards you get for providing something your customers value. Taken a step further, once customers associate you with consistently positive emotional experiences it becomes a competitive advantage. The secret lies in creating exceptional relationships that lead to repeat business and referrals. The simplest, most effective success strategy goes beyond customer satisfaction and focuses on creating CUSTOMER LOYALTY.
Easy, right? The concept may be simple, but application is not always easy. Making ...
Members can read this entire article by clicking here
SP128 CS129 B191
Word Count: 807
Align Structure With Goals For Higher Performance
Customer focus combined with proper alignment of vision with strategy, structure, people and processes is the best way to outperform and outlast your competition. When these critical components are in harmony, results are astounding. To sharpen your competitive edge, look at what keeps you from getting results you deserve.
Whether you are a group of one or many, the way you structure your organization can make the critical difference between simply satisfied and overwhelmingly loyal customers. That significantly impacts revenue and profit.
The best organizations deliberately make the most of their resources…in this case people. Winning companies define clear roles and responsibilities and their customers (internal and external) find them easy to work with. How about you? Does your structure make it easy, or difficult, to create loyal customers and get great results?
You can have outstanding people and motivate them toward action, but if structure restricts innovation and higher levels of productivity, improvements are temporary at best. Structure can either help or hinder your ability to react to the changing needs of the customers you serve. You cannot change the world in which you do business, but you can create a structure to best respond to your own market.
Definition
Structure is different than culture and different than process.
Structure is about roles and reporting relationships; process is about rules and procedures; and, culture is about attitudes and behavior. Culture influenced how your current structure evolved and will affect your ability to successfully implement structural changes.
A great tool for evaluating and improving your structure is a ...
Members can read this entire article by clicking here
CS130
Word Count: 132
A Customer's Expectation For Service
All customers have certain expectations about what good service should be. Listed below are examples of customer expectations of service. Check those you feel are important. Use this at your next meeting or in your internal newsletter.
Customers expect value for their money – fair prices.
Customers expect high quality goods and services from a company.
Customers expect a clean, safe and pleasant atmosphere.
Customers expect employees to be ...
Members can read this entire article by clicking here
B228
Word Count: 631
Improve Employee Satisfaction by Understanding Your Employer Brand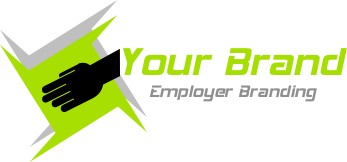 Every corporation from large enterprises to small and family owned businesses have felt the strain put on by the faltering economy. For many of us, hiring new employees has been put out of the equation and layoffs have run rampant. Where does that leave our current employees? How can we make them feel secure and stable in their jobs and keep their performance levels running high?

The Affect Unhappy Employees Have on a Company Brand
In regards to the aforementioned faltering economy, employee morale and overall satisfaction in the workplace has suffered. Budget cuts, layoffs and stringent money saving strategies are seen as a threat by many employees. They have stood waiting on the sidelines witnessing adjacent departments being downsized and their once loyal, hardworking counterparts getting laid off. This leaves them feeling unappreciated and under-valued. Not feeling valued and feeling under-appreciated leads to a decline in performance and productivity. This can spell disaster for your company.
It is imperative to maintain a healthy employer brand throughout any hardship, not only economic. When it comes time to begin ...
Members can read this entire article by clicking here
Word Count: 609
Are Your Customers Merely Satisfied or are They Loyal?
There is a distinction between customer satisfaction and customer loyalty. In effect, a customer is "loyal" when they have the tendency to choose one business or product over another for a particular need time, and time again. Further, for any industry, loyalty is action-based, not wholly reliant on the satisfaction level or opinion of the consumer.
A customer can express high satisfaction levels within, let's say, a survey, but satisfaction is not equal to loyalty. In reality, customers can be extremely satisfied and still not be loyal. As an example, a person can rave about a product in a survey and will give the product the highest rating but this doesn't necessarily mean that the customer is loyal. In effect, if the customer is merely satisfied, when the same product comes onto the market from a competitor for a cheaper price, the customer will invariably try out the cheaper product. On the other hand, if the customer is completely loyal, the customer will not go to the competitor even if it costs a little more for the product.
The advantages ...
Members can read this entire article by clicking here
Word Count: 285
Important Tips to Build and Retain Customer Loyalty
Being successful in business relies almost completely on obtaining and retaining a steady customer base. Truth be told, successful companies usually have 80% of their business dealings through approximately 20% of their customers.
In all actuality, too many businesses are neglecting this pursuit of customer loyalty in order to obtain new customers. Any effort to obtain customer loyalty is worth it in the long run and will pay off substantially down the road.
The best ways to build customer loyalty include:
1. Communicate: Reach out to reoccurring customers through such things as e-mail newsletters, a holiday greeting card, monthly fliers, etc.

2. Customer Service: Go the extra distance ...
Members can read this entire article by clicking here
Word Count: 107
Satisfied Customers! Obstacles you face.
There are times that it may be difficult to meet customer needs because of our own needs. In addition, there may be occasions in the workplace when obstacles prevent us from meeting our customer's expectations. Here are some areas you may have faced:
s Understaffed
s Not enough time
s Co-workers absent or on leave
s Vacations of co-workers or other persons
s New ...
Members can read this entire article by clicking here
Word Count: 596
Are Your Customers Really Satisfied?
By definition, a satisfied customer is a consumer that has had a desire or need successfully fulfilled. Surveys in and of themselves really do not determine how well your customer satisfaction is. The prevailing problem of surveys is that, in reality, how many customers actually fill out the survey? In addition, many consumers who are given surveys to complete are not necessarily completing them at exactly the time the survey sheet was given to them. How do you know if they are giving the correct emotion that they felt at the exact time that the transaction transpired? In reality, a customer is really not reacting to the business itself when they fill out a survey. They are reacting to the person or entity within the business that helped them.
The true measure of customer satisfaction comes from the people that make up your business. They are the authentic source, the true measure, of "Customer Satisfaction." This is why investing in your employees can just about ensure that a good grade in the "customer satisfaction" standings will be met. Make sure that your employees are satisfied first so that they will end up doing a job that they take pride in. In effect, you want your employees to refer to your business as well as their job as "we" rather than "they." The goal is to get your ...
Members can read this entire article by clicking here
CS135-0312 - Customer Satisfaction Starts with Respect, Responsiveness and Reliability
Word Count: 336
Customer Satisfaction Starts with Respect, Responsiveness and Reliability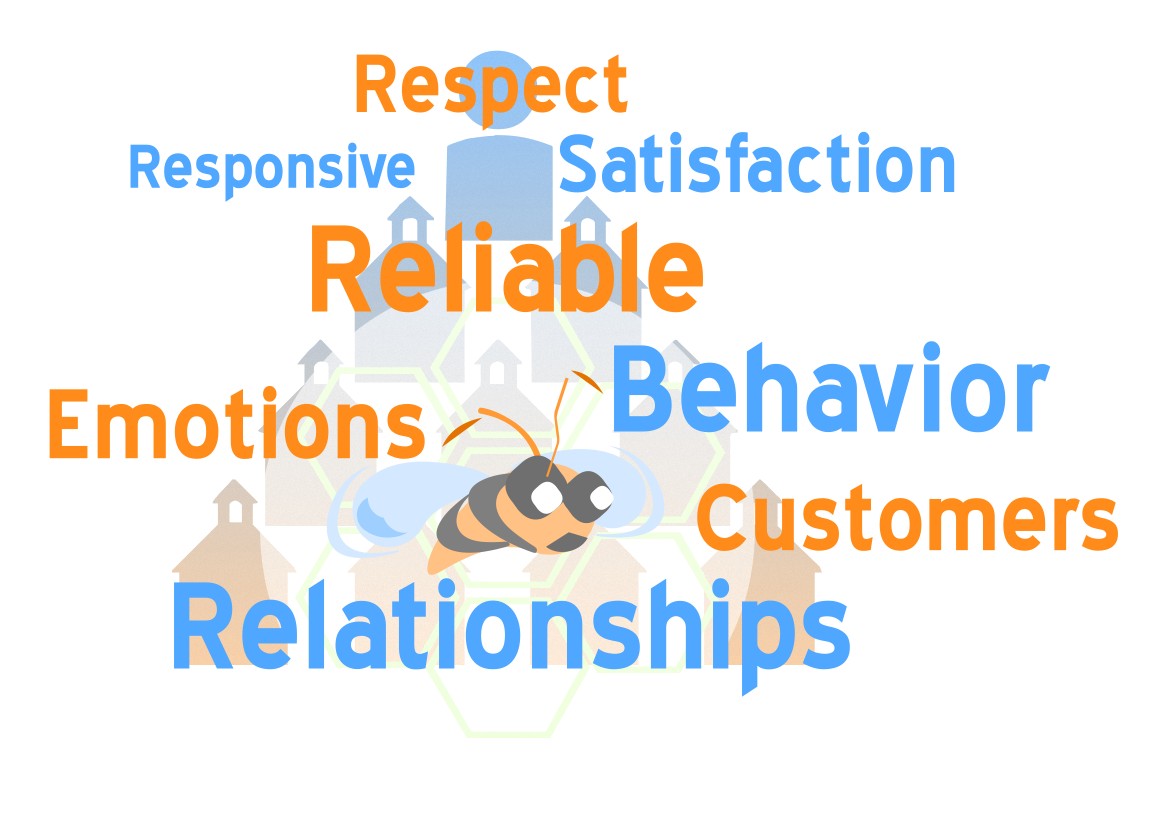 Truth be told, customers enjoy being satisfied. They want to be satisfied so that they can become comfortable with a particular company and know that they will be treated with respect. Customer service, even though the term itself is becoming cliché, is extremely important to not just building customer loyalty and retention, but to improving a company's bottom line.
Customer satisfaction comes in various forms, and can be attributed to a multitude of factors that need to be instituted at the inception of the business itself. Ensuring that a customer's expectations are being met will portray to customers – and potential referrals – that a particular company is doing a better job than the competition.
This is referred in some instances to the "Service Expectations Zone" based on a study by Bill McCormick, the President of Sales Training and Results, Inc. In effect, how a company sells and services a customer is often more important than the product that the company sells. All customers expect the "Three R's"
Members can read this entire article by clicking here
CS136-51612-Influence Your Customers
Word Count: 394
Influence Your Customers
Once you have used the skills of positive thinking in your life to overcome a situation, you will be rewarded with feelings of satisfaction and achievement. You will feel satisfied with yourself and the situation due to the pride that comes from a job well done. The feelings of achievement will come from your knowledge that you personally were responsible for believing in and working toward the final outcome.
The external benefits that come from adopting a manner of positive thinking are more positive relationships, higher trust levels from your customers, increased sales, increased success, higher employee output, quicker conflict resolution and increased opportunities.
These external benefits are, in part, due to the internal traits you now possess. For example, your ...
Members can read this entire article by clicking here
CS137-11116-Why are customers leaving and what to do about it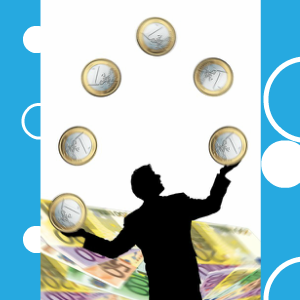 Word Count: 481
Why are customers leaving and what to do about it!
Companies that are successful for the long-term, have something in common. These businesses understand that their customer's needs change over time and they must continually update their services and products. When a company decides to stay in a holding pattern, it will lose customers over the course of time.
Why Are Your Customers Leaving?
It is your job as a CEO to understand what people need. If you notice that sales are down, you can't necessarily assume that it is due to a down economy.
Sure, the economy will certainly affect some businesses harder than others. However, people are still spending money. There is only so far you can take that logic.
That is why you need to answer these questions before ...
Members can read this entire article by clicking here
Members can read this entire article by clicking here