Constant Contact
Newsletter Email Marketing
Sorrell Associates, the leader in customized newsletters, has partnered with Constant Contact®, the leading email marketing delivery system, to provide you with a full email newsletter marketing program.
This is an inexpensive and effective program to create and send eye-catching HTML email newsletters, announcements and promotions, in html and text formats, and track email campaign results.
If you want an HTML e-zine (e-mail newsletter) this is a good, inexpensive program. We can create your newsletter using this program too. Once you sign up for Constant Contact, we can create your customized newsletters right in your Constant Contact account. You have complete control of your newsletter to make any changes, additions, deletions, modifications or monthly introductions.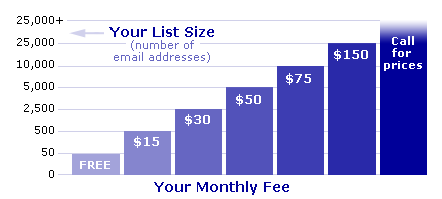 Builds and manages permission email lists of all sizes

Over 60 customizable HTML email templates (we will create one for you from scratch)

Measures email campaign results instantly

100% web-based

FREE phone and email support

Affordable monthly pricing

AND receive a $30 credit towards your account when you use the link below
http://newsletterville.constantcontact.com
Try it for free for 60 days - Click here
Trusted

Email Marketing

Builds and manages permission email lists of all sizes.

Start email marketing today - Click here for the 60 day free trial

(http://newsletterville.constantcontact.com)

To get started;

click on the Free trial link, follow their instructions for set up, and then let us know that your account with Constant Contact is ready. We will create your newsletter and put it into html code within your Constant Contact account and send the draft to you.

Click on the link below to sign up for a

free 60-day trial. I think you will find it very useful.

Click here for the 60 day free trial

Start email marketing today - FREE for 60 Days! Click here for the 60 day free trial