** How are you keeping in contacts with your clients, customers, & prospects?
** Is your business "recession" proof?
** How do you market your business?
** Do you think any of your competitors are marketing to your prospects & clients?
** What do you think would happen if you kept in contact with prospects on a regular basis?
** What are you doing to keep a competitive edge?
As we know, all companies should spend the majority of their time marketing their business. But how can you do that without a large staff and a lot of extra marketing dollars to spend? Who can keep up with the many changes in marketing and stay on top of the "Best Marketing Practices"?
We have the answer!
You can benefit from our research, marketing, and continuous learning. We spend an average of 34 hours each month researching the best marketing practices and content so our clients can benefit and succeed. This is just one of the many "hidden" benefits of our service.
"Imagine your marketing on auto-pilot"
Descriptions & Options
HTML / PDF / Print / Electronic
2 page / 4 page / E-zine - Bronze, Silver, Gold
Monthly / Every Other Month / Quarterly
NEW Titanium format: All the benefits of the platinum, plus you receive a custom designed template, you can send us article suggestions to research, write, and/or get copyright permission to use for your newsletters, and we can use your existing e-mail program for delivery.
Platinum: Completely customized newsletter. You send us your articles and we do the rest. We will take your articles, proof read, format, design, and create your newsletter. We will add some of our articles if you do not have enough information to fulfill an entire newsletter. See Sample Click Here or go to: www.NewsletterVille.com
Gold: YOU CHOOSE THE ARTICLES newsletter gives you the opportunity to theme each issue or control the content of every issue. We will give you a link to our articles so you can decide which articles you would like in each issue. Also, includes a free newsletter template design, graphics, and all the formatting for you.
See Sample Click Here (NAPS Sample)
Silver: Standard newsletter includes Content, design, formatting, and graphics. Every issue will be customized with your company name, the name you would like for your newsletter, phone number, fax number, e-mail address, logo, and motto / slogan. You will receive an original personalized "camera or e-mail ready" newsletter complete with content. Then all you do is e-mail or make copies and mail your newsletter to your prospects and clients. We will add your article, calendar of events, photo, or logo for free. See Sample Click Here or go to: www.NewsletterVille.com
Bronze: Basic (boiler plate) newsletter includes Content, formatting, and graphics. You add your company information, motto or slogan, and newsletter name. Areas you need to modify are indicated in "RED". You control the distribution via mail or e-mail. Within minutes you will have a completed newsletter. See Sample Click Here
COMPLETE TURN-KEY E-ZINE MARKETING SYSTEM
Take advantage of the most robust e-newsletter service available today.
Platinum, Gold, or Silver.
We create your entire e-newsletter with your content, our content, or a mix of both.

We create the format, layout, and design of your e-newsletter per your instructions.

AND deliver your newsletter to your contact management system list via e-mail.

One system, one decision, multiple solutions.
See Platinum HTML Sample Click Here - See Gold HTML Sample Click Here - See Silver HTML Sample Click Here
You will need to have an internet based customer relationship management program for the Turn-Key E-Zine system.
Click here for information.
CUSTOMIZED NEWSLETTER MARKETING PROGRAM on CD ROM: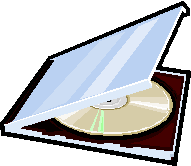 Includes; instructions on how to customize your newsletters,
3, 6, or 12 Newsletters templates with content, format, and graphics for you to customize. (These are 4 page newsletters that you add your company information into each newsletter). Plus proven marketing strategies, nurture marketing tips, samples, instructions for mailing and/or e-mailing, and much more. This is a complete newsletter marketing strategy. All the benefits without any of the work. An entire newsletter marketing program on CD ROM.
For more information on this program click here
Get started right now! Gain a competitive edge over your competitors and put your marketing in full gear. Without any of the work.
Call 740-824-4842 or click here for our sign up form.
Sorrell Associates Customized Newsletter Services 740-824-4842
24681 State Route 60 Warsaw, OH 43844
Web Site: www.NewsletterVille.com / Email: info@newsletterville.com